Blepharoplasty (Eyelid Surgery)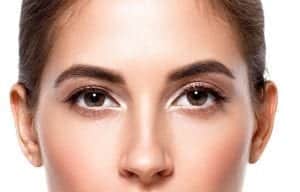 Aging and genetics can leave loose skin, wrinkles, and fat deposits around the eyes, making them look puffy or tired.
Blepharoplasty (eyelid surgery) is a surgical procedure that rejuvenates the eyes by adjusting the eyelids and surrounding tissues. Through the process of removing excess skin and fat and tightening the remaining tissues around the eyes, blepharoplasty helps individuals regain a refreshed appearance.
Candidates
Ideal candidates for eyelid surgery are in good health and have realistic expectations about their results. Patients with excess eyelid skin and deposits of under eye fat that contribute to a puffy appearance are likely candidates. You may benefit from eyelid surgery if you identify with one or more of the following problems:
Excess skin that obscures the natural folds of your upper eyelids
Loose skin that impairs your vision
A puffy eye appearance that creates a tired or sad expression
Lower eyelid wrinkles
Bags of lower eyelids
Procedure
Eyelid surgery is performed as an outpatient procedure using general anesthesia or IV sedation. The surgery typically lasts between one and two hours depending on the extent of correction required to achieve your ideal results. During eyelid surgery, excess tissue is removed, and the fat may be repositioned to improve puffiness or lost volume. Patients may have their upper eyelids corrected, their lower eyelids corrected, or a combination of both.
Upper Eyelid Lift
An upper eyelid lift treats excess skin along the upper lid. An incision is placed in the natural crease of the upper lid. In some cases, fat may be removed or redistributed around the upper eye. It is important that not too much fat is removed from around the eye because this can create a hollow eyelid appearance.
Lower Eyelid Lift
A lower eyelid lift treats prominent fat pockets and excess skin in the lower eyelid. Fat can be released from the lower eyelid and repositioned to reduce puffiness or restore volume as needed. Patients who require excess skin to be removed will need an incision just below the waterline of the lower lid. Through this incision, excess skin is trimmed away.
Combining Facial Procedures
Many factors cause facial aging. Patients who have problems around their eyes will also find that they have drooping brows. If left untreated, heavy brows can hang down and obscure your vision. A brow lift may be combined with your blepharoplasty to provide the best results possible. Some patients may also choose to combine a facelift with their blepharoplasty for total facial rejuvenation.
Recovery
You will experience bruising and swelling around the eye. There may be some discomfort that lasts for several days, but it is controlled using pain medication. You can go back to work after one to two weeks and resume all regular physical activities after four weeks. Your final results should become noticeable after six weeks, once your swelling has subsided.
Results
The results from your blepharoplasty should erase years from your appearance and help you look younger for longer. However, it cannot prevent the natural aging process and changes to your upper facial appearance.