Breast Revision in High Point, NC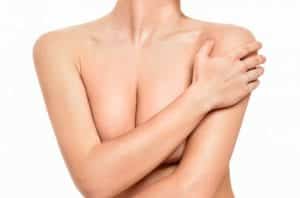 While many women look into breast surgery to enhance their appearance, in some cases, complications may arise after the procedure that require surgical correction. Breast revision is designed to correct complications or unsatisfactory results following breast augmentation. This surgery may involve removing or replacing your breast implant(s).
At Piedmont Plastic Surgery, Dr. Willard and his team will listen to your concerns and determine the best way to correct issues you may be experiencing.
Am I a Good Candidate for Breast Revision?
Following breast augmentation surgery, women may develop complications, or they may be unhappy with the outcome initially or over time due to changing aesthetic preferences. These women may be candidates for breast revision to improve their breast appearance.
Common Reasons for Breast Revision Include:
Capsular contracture
Implant rupture or leakage
Anatomical implant rotation
Implant positioning issues
Bottoming out
Wrinkling or rippling skin
Symmastia (when breasts appear to merge at the center)
Desire for a change in breast size
Candidates for breast revision should be physically healthy, at a stable weight, and a non-smoker or willing to quit for several weeks before and after the procedure.
What Does the Breast Revision Procedure Include?
Breast revision surgery is performed on an outpatient basis under general anesthesia. During your consultation, Dr. Willard will examine your breasts to determine which surgical technique will best suit your needs and the amount of correction needed.
In mild to moderate cases, such as if your saline implant has deflated, a simple procedure will be performed to remove and replace the implant in the affected breast. However, more complicated situations, like capsular contracture, may require the removal of scar tissue.
Patients can also choose to have their breast implants removed entirely (implant explantation) so their breasts revert to their former, natural size. These women may require a breast lift to correct excessive and unwanted sagging that has developed over time naturally or due to the weight and size of the implants.
What Is Recovery Like After Breast Revision?
Following your breast revision surgery, you will be asked to wear a surgical bra to help maintain your results and support your breasts as they heal. Swelling and bruising may occur but should resolve after a few weeks. All strenuous activity should be avoided for up to two weeks or until cleared by Dr. Willard.
You may experience some pain and discomfort after your surgery. Dr. Willard will prescribe pain medication as needed to make your recovery as comfortable as possible.
What Do My Breast Revision Results Look Like?
Your breast revision results should be long lasting and leave you feeling physically and emotionally confident about your breasts. However, significant weight fluctuations, pregnancy, and aging after your procedure can affect the appearance of your breasts. Be sure to schedule follow-up visits with Dr. Willard to monitor your breasts, and contact his office immediately if further complications arise.
Frequently Asked Questions About Breast Revision
How soon can I get a breast revision after my initial breast procedure?
If you immediately feel as though your breast augmentation was done incorrectly or that you're unhappy with the results, you should give your body time to heal before considering breast revision. This is because breast augmentation surgery uses very involved techniques to shape and enhance the breasts. It is natural to see significant amounts of bruising, redness, or inflammation in the chest that conceal the real results from being visible.
It is suggested that patients wait at least six months after their initial surgery before considering breast revision.
How long do breast implants last? 
Many women will decide to replace their breast implants roughly 10 to 15 years after implantation to accommodate the breast implant weakening or changing shape over time. Additionally, the surrounding breast tissue can also change, creating sagging or the appearance or sensation of the breast being out of place. However, if a patient isn't experiencing any issues with their implants, there is no reason to replace them simply because it has been over 10 years since they got them.
Do breast implant warranties cover the cost of breast revision?
Some implant manufacturers offer limited or lifetime warranties on the implants and cover a portion of the surgical costs that may incur due to implant rupture. Before your breast augmentation, your surgeon should explain your warranty options. If you're not sure of your coverage, check with your implant manufacturer.
Can I have breast revision done in just one breast?
It is possible to have breast revision surgery in just one breast to correct issues concerning asymmetry and imbalance in shape between both breasts. However, it is important to note that breasts are never perfectly symmetrical. You may only require a minor adjustment to the tissue causing the imbalance in the breasts and may not be in need of a full revision or replacement of the implant in question.
Can breast revision correct nipple displacement?
Breast implants may temporarily cause the nipples to point in a different direction than they did before surgery. This is because the implants may push the nipples out differently and the tighter breast skin may pull the nipples, resulting in a slightly different projection. Typically, this is expected to resolve on its own as the breast tissues adjust to the implants. If you still have issues long after your body has healed, you may consider a nipple repositioning procedure. However, this is typically only suggested for severe cases, as the nipples in human breasts have a natural tendency to not look perfectly aligned.
When should I get a breast implant removal instead of a revision?
Breast implant removals should be considered if a patient has persistent complications with their breast implants or decides that breast implants no longer fit their needs. If a patient is experiencing a complication such as capsular contracture, their biological response to a different implant may be the same, and they may end up with the complication again.
Breast lift surgery is often suggested after breast implant removal to address any loss of tightness in the breast tissue and restore perky, youthful breasts. If you are unsure about whether you should continue to keep your implants, feel free to set up a consultation with us to help you find the best possible solution.
Interested in Breast Revision in High Point, NC?
If you've undergone breast augmentation and are unhappy with your results for any reason, contact us today at (336) 886-1667 or fill out our contact form below. We are here to help you find the best option for your breast revision and restore your beautiful breasts.