Feminine Rejuvenation
Many characteristics define a woman's femininity, such as long silky hair, perky breasts, slimming curves, and a round buttocks. However, there is one area of the body many women consider treating but may be too embarrassed to talk about: the vulva. Women who suffer from an enlarged or uneven labia and would like to alleviate physical or emotional discomfort due to the appearance and structure of their vulva can ease their pain with ThermiVa®.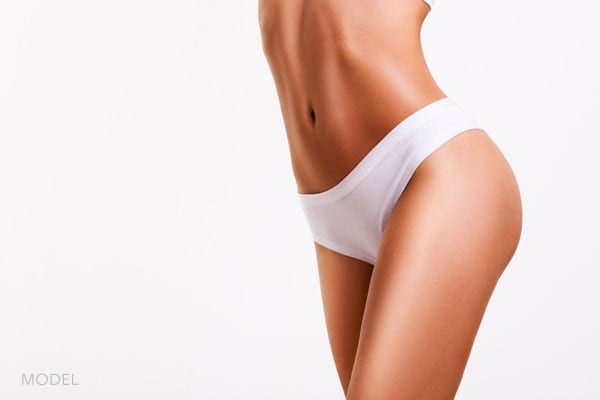 What Is ThermiVa®?
Designed by Thermi Aesthetics, ThermiVa® is a safe, non-surgical treatment to help restore the appearance of the labia and tighten the vaginal canal. Using a gently curve-shaped device, ThermiVa® utilizes radiofrequency waves that carefully heat the inner and outer vulvovaginal tissue to tighten the vaginal and labial areas. Not only does this treatment provide comfort, but it can also address certain issues like:
Vaginal laxity
Vaginal dryness
Urinary leakage
Orgasmic dysfunction
Labial Irritation
Procedure
ThermiVa® is performed by one of our nurses on an outpatient basis and can take up to 45 minutes to complete with no anesthesia, shots, or downtime. This temperature-controlled treatment system uses radiofrequency energy to heat the vaginal tissues. A small handpiece is inserted into the vulva to radiate and gently heat the tissue. The radiofrequency energy then stimulates the tissues causing them to contract, tightening the vaginal walls. ThermiVa® can also be performed on the external vulvar tissues to provide the same effect. It is quick and safe and feels like a warm, comfortable massage.
Results
ThermiVa® can result in softer and smoother looking skin around the vulva with effects lasting from nine to 12 months. Not only will it improve muscle coordination, but it can also safely and successfully rejuvenate the vagina to enhance sensation and improve sexual pleasure. Patients who have undergone a ThermiVa® treatment will only need to visit their surgeon once a year for touch-up treatments.