Ultherapy®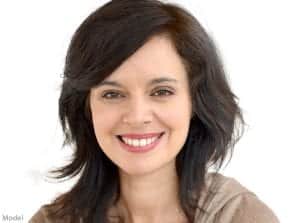 Sagging skin, jowls, fine lines, and wrinkles can make a person look older, tired, and worn out. Many patients who wish to "turn back the clock" seek procedures like facelift surgery to reduce visible signs of aging. However, a facelift is an invasive procedure that requires a long recovery and can result in scarring, driving some patients away from surgery altogether. Fortunately, there is a non-invasive solution. Ultherapy® is the latest FDA-approved aesthetic treatment that can safely and naturally firm, tighten, tone, and lift the skin using ultrasound technology.
Candidates
Ideal candidates for Ultherapy® are those seeking subtle improvement of the skin around the eyes, cheeks, lips, and other areas on the face. Patients must be in good health and have realistic expectations. The best candidates for Ultherapy® may have one or more of the following issues:
Wrinkles
Fine lines
Creases along the forehead
Sagging skin on the cheeks and neck
Jowls
Marionette lines
Folds between the nose and corners of the mouth
Treatment
Ultherapy® is performed as an outpatient procedure and uses micro-focused ultrasound energy. During your treatment, the skin will be cleansed and covered in ultrasound gel while an applicator is applied to the dermal layer and deep fibromuscular support layer of the skin. This energy will then heat deeper layers of skin tissue to stimulate collagen production, ultimately lifting and tightening your skin over time. You may feel minor discomfort during the treatment. Medication can be prescribed before the procedure for your comfort, or the use of PRO-NOX™ (laughing gas) can help with discomfort.
Recovery
Because there is little to no downtime required, you will be able to return to normal activities immediately following your treatment. You may experience minimal facial redness, bruising, swelling, and sensitive skin that will dissipate within a few days.
Results
Most patients will see some results immediately after their procedure, with final results becoming apparent three months after their first treatment. Results come with time. Be patient. It really does take three months or more.
Risks and Side Effects
As with most cosmetic treatments, some risks and temporary side effects may be involved. These can include numbness in the treatment areas, burns that may lead to scarring, welts, and temporary nerve injury. Should these or any other complications occur or worsen, be sure to notify your surgeon immediately.