Implant Removal "Explantation"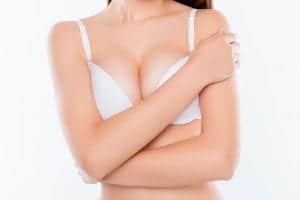 Many women undergo breast augmentation surgery to enhance the appearance of their breasts. However, just as there are reasons to get breast implants, there are several reasons why women would want to have them removed. Over time, women may start to experience certain changes in their body that could cause them to feel uncomfortable, physically ill, or uncertain about their implants. At Piedmont Plastic Surgery, if you are considering removing your implants, then you can rest assured that you do not have to worry about sacrificing health for your appearance.
Candidates
Breast implants are not expected to last forever. Whether you have implants or not, your breasts will change over time due to age, hormones, and/or weight fluctuations. Implant removal (explantation) can help women who feel unhappy about their previous surgical decision regain a more natural appearance. Some women may want their implants removed because the implants are making them physically sick and possibly affecting their overall health, or some women feel that their implants no longer match who they are. Common reasons why women may want to remove their breast implants are:
Breast implant illness
Capsular contracture
Implant rupture
Implant positioning
Breast deformities
Textured breast implants due to the risk of BIA-ALCL
Procedure
Implant removal (explantation) is a surgical procedure performed under local or general anesthesia that should only be done by a trained breast specialist. The procedure can take one to three hours to complete depending on the size, shape, and placement of the implants. Once the area surrounding the original breast augmentation scar is numb, your surgeon will reopen the previous incision and pull the implant out along with the capsule of scar tissue surrounding it. This will allow the breast tissue to heal properly. If the scar quality is poor or stretched, then a new scar will be created in its place for a more aesthetically pleasing result. A breast lift can be done if deemed necessary to improve the cosmetic result.
Recovery
Following your implant removal procedure, you will be asked to rest at home for one to two weeks. Patients may be given a compression garment to help minimize swelling and discomfort. Make sure to avoid all strenuous activity that may interfere with the healing process for several weeks.
Results
Your final results will become more apparent within one to three months after surgery. As the swelling continues to subside, your results will continue to improve as the breasts take on a more natural appearance. Breast implant removal is an incredibly satisfying procedure that can provide patients with both physical and emotional relief.