Mommy Makeover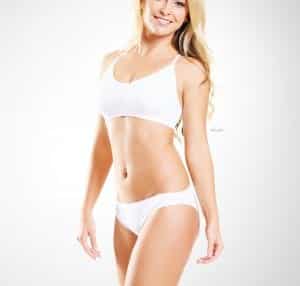 Women's bodies can change due to pregnancy, nursing, aging, and significant weight loss. When one or more of these experiences occur, many women long for their once youthful, feminine, and toned body shape and feel as though diet and exercise cannot address their concerns. At Piedmont Plastic Surgery, our Mommy Makeover treatment offers a combination of surgical procedures that can improve a woman's body and help her regain her figure.
Candidates
Ideal candidates for a Mommy Makeover should have completed their last pregnancy (and breastfeeding) at least six months to a year before surgery. They must also have realistic expectations, be in good physical health, be non-smokers, and be at or near their ideal body weight. Candidates for a Mommy Makeover surgery may have one or more of the following issues:
Deflated and sagging breasts
Stubborn fat deposits
Sagging abdominal skin
Weakened core muscles
Procedures
Each procedure is specifically designed to meet your needs. Most Mommy Makeovers will include some combination of the following surgical procedures:
Uses saline or silicone breast implants
Restores volume to the breasts
Improves breast firmness and fullness
Can improve breast shape
Corrects breast sagging
Tightens and removes excess skin
Lifts the breasts to improve their position and shape
Provides a more perky and youthful appearance
Repositions the nipples and areolas
Eliminates stubborn unwanted fat in several areas of the body
Can improve a patient's overall figure
Common treatment areas:

Neck
Upper back
Upper arms
Sides of the breasts
Abdomen
Flanks
Hips
Thighs
Tightens the abdominal muscles
Removes excess abdominal skin
Can create a more toned, firm, and flat abdomen
Often combined with liposuction to remove stubborn fat deposits
Recovery
Your recovery period will depend on the number of procedures performed during your Mommy Makeover. You will also have the option to stay the night at our Comfort Cottage with a nurse available to assist you. Swelling and bruising will occur but should resolve after a few weeks. Drainage tubes will be placed under the skin, and compression garments will be applied to the treated areas to support your new body contours. Be sure you avoid strenuous activities for six weeks. However, you should walk around during the first few days to encourage circulation. You will be able to return to normal activities three weeks after your surgery.
Results
Your results can be long lasting if you maintain a healthy lifestyle. Your Mommy Makeover will give you a significant improvement in body shape with more youthful and attractive contours.