Mommy Makeover in High Point, NC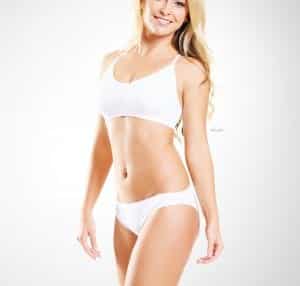 Women's bodies can change due to pregnancy, nursing, aging, and significant weight loss. When one or more of these experiences occur, many women long for their once youthful, feminine, and toned body shape and feel as though diet and exercise cannot address their concerns. At Piedmont Plastic Surgery, our Mommy Makeover treatment offers a combination of surgical procedures that can improve a woman's body and help her regain her figure.
Am I a Candidate for a Mommy Makeover?
Ideal candidates for a Mommy Makeover should have completed their last pregnancy (and breastfeeding) at least six months to a year before surgery. They must also have realistic expectations, be in good physical health, be non-smokers, and be at or near their ideal body weight. Candidates for a Mommy Makeover surgery may have one or more of the following issues:
Deflated and sagging breasts
Stubborn fat deposits
Sagging abdominal skin
Weakened core muscles
Which Procedures Can Be Included With My Mommy Makeover?
Each procedure is specifically designed to meet your needs. Most Mommy Makeovers will include some combination of the following surgical procedures:
Uses saline or silicone breast implants
Restores volume to the breasts
Improves breast firmness and fullness
Can improve breast shape
Corrects breast sagging
Tightens and removes excess skin
Lifts the breasts to improve their position and shape
Provides a more perky and youthful appearance
Repositions the nipples and areolas
Eliminates stubborn unwanted fat in several areas of the body
Can improve a patient's overall figure
Common treatment areas:

Neck
Upper back
Upper arms
Sides of the breasts
Abdomen
Flanks
Hips
Thighs
Tightens the abdominal muscles
Removes excess abdominal skin
Can create a more toned, firm, and flat abdomen
Often combined with liposuction to remove stubborn fat deposits
How Long Is My Mommy Makeover Recovery?
Your recovery period will depend on the number of procedures performed during your Mommy Makeover. You will also have the option to stay the night at our Comfort Cottage with a nurse available to assist you. Swelling and bruising will occur but should resolve after a few weeks. Drainage tubes will be placed under the skin, and compression garments will be applied to the treated areas to support your new body contours.
Be sure you avoid strenuous activities and exercising for six weeks. However, you should walk around during the first few days to encourage circulation. You will be able to return to normal activities within six weeks of your surgery.
When Will I See My Mommy Makeover Results?
Your results can be long lasting if you maintain a healthy lifestyle. Your Mommy Makeover will give you a significant improvement in body shape with more youthful and attractive contours.
Frequently Asked Questions About Mommy Makeover Surgery
What is a Mommy Makeover?
A "Mommy Makeover" is a popular term for a combination of surgeries women get post-pregnancy to get their body back to what it looked like before pregnancy. The Mommy Makeover is highly customized, and women choose whatever surgeries they feel they need.
Most commonly, women select a combination of breast procedures (breast lift, breast augmentation, or breast reduction), liposuction, and a tummy tuck.
What can I expect during my Mommy Makeover consultation?
During your consultation, Dr. Willard will discuss your goals and plan which combination of surgeries is best for you. A Mommy Makeover is a very customized surgery, so ultimately, you will pick and choose which procedures you want.
You will be able to ask questions during the consultation, so Dr. Willard has an opportunity to address all of your concerns.
Additionally, during the consultation, Dr. Willard will examine your current health and your medical records. A plastic surgeon has to determine that there aren't any outstanding concerns that would prevent you from moving forward.
How soon can I book my Mommy Makeover after giving birth?
A Mommy Makeover can take some time between the consultation and booking the surgery. You can book a consultation shortly after giving birth, but you will want to give yourself some time to lose most of your baby weight.
During the consultation, your doctor will advise how far out they think the scheduled surgery should be.
Traditionally, women should wait at least six months after giving birth, and they should no longer be breastfeeding.
Is a Mommy Makeover done all at once?
This will depend on what combination of procedures you choose. Many Mommy Makeovers can be done in one surgery, but some will require two. You can ask Dr. Willard what the plan will be for your customized plan during your consultation.
Will I have scarring?
Yes, the nature of any surgery results in scarring. Depending on which procedures you opt for, you will have scarring in multiple places. However, a qualified and experienced plastic surgeon knows how to place incisions in optimal areas for less noticeable scarring. Additionally, scars will fade over time.
Can I include additional procedures in my Mommy Makeover?
Yes. While a Mommy Makeover typically includes a combination of breast procedures, liposuction, and a tummy tuck, that doesn't mean you can't choose to have other "non-traditional" surgeries. Since you are already under anesthesia, it can save money and recovery time to get other cosmetic procedures done during this process. These can include labiaplasty, brachioplasty (arm lift surgery), or thigh lift surgery.
Is it safe to combine procedures?
Your plastic surgeon will always put your safety as the priority. They will only allow you to schedule surgeries that are safe to combine. Otherwise, they will require you to book separate procedures.
This is why some Mommy Makeovers can be done in one session, but others require two.
What are the benefits of combining surgeries?
There are a few benefits to combining surgeries. These include:
Reduced costs
Reduced recovery time
Taking less time off work
A more dramatic "reveal" when you are healed