Mastopexy (breast lift)
/
/
/
Mastopexy (breast lift)
Breasts can droop or sag over time due to a loss of elasticity, weight loss, pregnancy or breast feeding. We are able to raise and reshape your breasts by removing excess skin and repositioning the remaining tissue and nipples with mastopexy, otherwise known as a breast lift.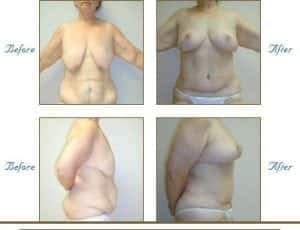 Duration
Your mastopexy procedure will take between 1 and 3 hours to complete.
Anesthesia
Your procedure is usually done on an outpatient basis but you may elect to spend the night at Comfort Cottage with a nurse available to help you.
In/Outpatient
In most cases the procedure will be completed on an outpatient basis.
Side Effects
You may experience temporary bruising, swelling, discomfort, numbness or dry skin.
Risks
Risks are inherent in all surgical procedures. The risks in mastopexy include thick, wide scars, skin loss, or unevenly positioned nipples.
Recovery
You should be able to return to a limited activity level within 2 to 3 weeks. Strenuous activity should be avoided for a month. Fading and flattening of scars could take between 1 and 2 years.
Duration of Results
The results of a mastopexy are different for all patients. Gravity, pregnancy, aging and weight changes may cause new sagging.
Disclaimer
We make sure every procedure is uniquely tailored to provide you the best results. During your consultation you will receive specific information regarding your individual case. Your results will vary.