Liposuction
Liposuction slims and reshapes specific areas of the body by removing localized or regional excess fat deposits, improving your body contours and proportion, and ultimately, enhancing your self-image.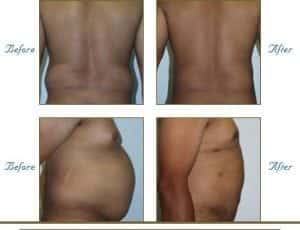 Duration
Your liposuction procedure will usually take one or more hours depending on the number of areas treated.
Anesthesia
Depending on the procedure, you will receive general anesthesia or IV sedation.
In/Outpatient
Your procedure can be done on an outpatient basis but you may choose to stay overnight at Comfort Cottage under the care of a nurse.
Side Effects
Side effects of liposuction may include temporary bruising, swelling, numbness, soreness or a burning sensation.
Risks
There are certain risks with all surgical procedures. With liposuction, those risks are infection, bleeding, asymmetry, rippling or bagging of the skin and pigmentation changes. Dr. Willard will explain in detail the risks associated with surgery.
Recovery
You should be able to return to a limited routine within 1 to 2 weeks. More strenuous activity should be avoided for 3 to 4 weeks.
Duration of Results
Liposuction is permanent if accompanied by a healthy diet and exercise.
Disclaimer
We make sure every procedure is uniquely tailored to provide you the best results. During your consultation you will receive specific information regarding your individual case. Your results will vary.
 Select a link below for more information about our of Liposuction procedures:
Ultrasound-assisted liposuction is used when the patient will benefit from skin tightening.  This procedure uses ultrasonic energy to liquefy excess fat prior to surgical suctioning.