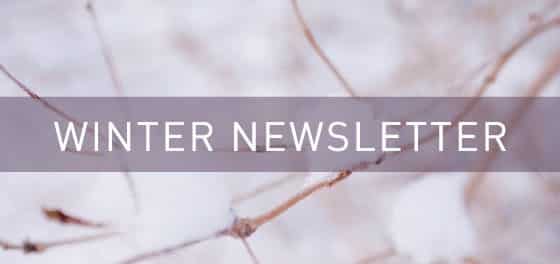 January 17, 2019
Piedmont Plastic Surgery, PA
With the New Year well underway, many schedules are busy, plans for trips, family time and work fill the calendar that we feel like just got started. Many patients are already turning their attention to trips, reunions, weddings, and wishing for warmer weather!
Dr. Willard often says "Beach bodies are made in winter!" So now is a good time to consider plans for many of the procedures and surgical options we offer. Recovery time for a tummy tuck or breast augmentation can take months for healing, bruising and swelling to be complete, therefore now is the time to have a consult and make your plans if you have a spring or early summer deadline for a special event or trip.
PPS NEWS
Dr. Willard has written an article for High Point Enterprise Health and Wellness section coming out this Sunday January 20, 2019. His article covers the new addition we offer for control of pain and anxiety during aesthetic procedures with PRO-NOX. Several procedures are now safe to do without general anesthesia and PRO-NOX combines oxygen and nitrous oxide in a patient driven application to provide comfort for the patient during procedures such as liposuction, injectable fillers, Ultherapy, and eyelid lifts. Come in for a consult!
We talk a lot about cosmetic procedures but many times we get phone calls about if Dr. Willard treats breast reconstruction or skin cancers or other insurance related procedures. Yes, he does! please call us if you have a concern with sun damaged skin, moles, lesions that need to be removed, breast reduction, breast reconstruction, eyelid surgery, cuts and lacerations. Insurance get complicated sometimes but we can advise you if we participate with your insurance.
Saving Face News
Jamie Page, LE and Tammy Rice, RN are busy with the New Year also and Saving Face is gearing up for the year. Now is a good time to come have a consultation with Jamie and/or Tammy to make your plan for the year for your skin care, Botox, and filler needs.
This is a good time to have laser skin resurfacing, laser hair reduction, spider vein injections or any of the treatments that require not being exposed to too much sunlight. Let Jamie and Tammy design a plan that suits you and can be followed throughout the year.
Remember that consultations at Saving Face are complimentary!
Enjoy the rest of January!
Dr. Willard, Kay, Karen,Tammy, Becky, Peggy and Jamie