Summertime—Let the Good Times Roll!
/
/
Summertime—Let the Good Times Roll!
2 Minute Read: 
We hope your summer has been safe and healthy. This year, we may mostly have been dreaming of distant beaches lined with palm trees while hanging out in our own backyards.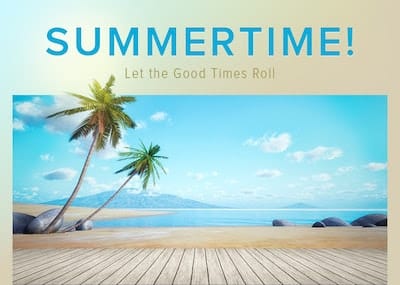 Our summer has been busy with meeting new patients and a busy surgery schedule. Thank you for the interest and we love seeing you!
Saving Face News
Saving Face Medical Spa and PPS is pleased to announce that Suzie Simmons has joined us as our Licensed Medical Aesthetician. Suzie may be new to PPS and Saving Face but she is a veteran with over 13 years experience with skin care! Please give her a call to schedule a visit to make your plan for healthy skin! Call 336-886-1667 or 336-886-6919 (Saving Face direct line).
To help welcome Suzie to the practice, anyone who visits Saving Face and mentions this code" SS-10″ will receive $10 off their next service OR product purchase. Good through the end of September 2020
PPS News
Well, the construction continues from the great aquarium flood of 2020. We are glad to have Townsend Restoration Services putting us back together. After tearing out, drying out, putting walls back, we are looking forward to having our office and yes, Dr. Willard's aquarium back in place again soon. Thank you for being patient with us as we continue to see patients in our Saving Face Medical Spa rooms.
Liposuction Special—Dr. Willard does a lot of liposuction! Right now we are offering special pricing on certain Liposuction Procedures. If you book liposuction for three(3) areas, you can get a fourth(4th) area free. In-office consultations are required. Please call 336-886-1667 for appointments or questions.
The summer has been a busy one for us and we appreciate the trust and loyalty you have shown us during this time of COVID-19 and the daily uncertainty we have all faced. We look forward to seeing you at PPS and Saving Face!
Dr. Willard, Karen, Kay, Tammy, Becky, Peggy and Suzie